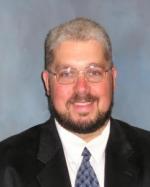 Vince Socci
Vince Socci is President of the Platform Division of LHP Engineering Solutions. He leads a team that provides tools and services to accelerate the development of model-based embedded controls for the automotive industry. With over 25 years of experience in aerospace, automotive, power electronics, and medical systems, he has engineering systems in the most complex applications. His specialized areas of interest are embedded controls, model-based-systems, and systems engineering. He holds a BS in electrical engineering, MS in electrical engineering and MBA in technology management. Socci has served on the IEEE Board of Directors, and governing boards of several IEEE societies, SAE, and PMI. He is a certified PMP.
---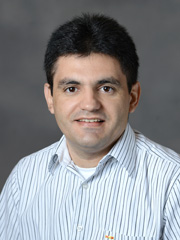 Dr. Euzeli C. dos Santos Jr.
PhD
Dr. dos Santos received the B.S., M.S., and Ph.D. degrees in electrical engineering from Federal University of Campina Grande, Brazil, in 2004, 2005, and 2007, respectively. From 2006 to 2007, he was with Electric Machines and Power Electronics Laboratory, Texas A&M University, College Station, as a Visiting Scholar. From December 2010 to March 2011 he was a visiting professor at the University of Siegen, Germany, sponsored by DAAD/CAPES. From 2009 to 2012, he was with the Department of Electrical Engineering, Federal University of Campina Grande, as a Professor of electrical engineering. Since July 2012 he is with Purdue School of Engineering and Technology, IUPUI as an Assistant Professor. His research interests include power electronics, renewable energy systems and electrical drives. He is a Member of the IEEE Power Electronics Society, IEEE Industrial Electronics Society, IEEE Industry Application Society, and Brazilian Association of Power Electronics. He published two books in power electronics, 45 journal papers, and more than 110 conferences papers.
---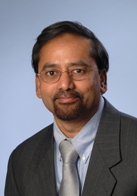 Dr. Sohel Anwar
PhD
Dr. Anwar received his Ph.D. degree from the University of Arizona, Tucson, AZ in 1995. His dissertation was on Modeling and Predictive Control of Chatter Instabilities in Single Point Turning Processes.
He is a member of ASME (American Society of Mechanical Engineers) and Faculty Advisor for the student branch of SAE (Society of Automotive Engineers). Dr. Anwar conducts research in areas of Advanced Automotive Control Systems, Hybrid / Electric Vehicle Control and Energy Management, Novel Sensor Development, Model Based Traction Battery Diagnostics, Smart Self-folding Structures, Biomedical Device Development, and Wind Turbine Modeling and Control. Dr. Anwar's past and recent research grants include those from US Department of Energy, Indiana Office of Energy and Defense Developments, Cummins Inc., Delphi Corporation, NSK Precision America, Visteon Corporation, and Servo Tech Inc. He is also the recepient of a visiting faculty fellowship from University of Melbourne, Australia. Dr. Anwar has published over 100 technical papers in these areas and holds thirteen US patents related to his research in the above areas. His other research interests include Alternative Energy Propulsion and MEMS.
---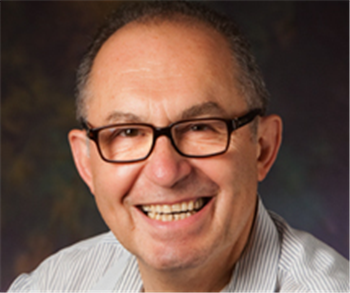 Dr. George Gross
PhD
George Gross is Professor of Electrical and Computer Engineering and Professor, Institute of Government and Public Affairs, at the University of Illinois at Urbana-Champaign. His research and teaching activities are in the areas of power system analysis, economics and operations, renewable, demand response and energy storage resource integration, utility regulatory policy and industry restructuring.
His work on smart grid issues has focused on both the technical and the regulatory aspects. The principal areas of involvement include the design of AMI architectures to ensure cyber security, the deployment of AMR for demand response, the integration of demand-side response, renewable and energy storage resources into the grid, flexibility assessment and quantification, and the economics of smart grid implementation. He has co-organized one of the first workshops on the public policy issues in Cyber-Security and Privacy for Smart Grid Technology. His various papers in the smart grid area are highly cited.
---
Anthony Chase
ANTHONY CHASE is in his 4th year at Purdue and hopes to graduate with his PhD in December 2016. After receiving his MS in chemistry education at Purdue, Anthony began working for the Purdue Homeland Security Institute (PHSI) to support military research initiatives such as the CASPiE course-based research experience at the United States Military Academy. He also was a project coordinator for PHSI's Cadet/Midshipman Summer Undergraduate Research Fellowship program. Anthony currently serves as PHSI's assessment/evaluation specialist creating evaluation plans for various projects. He can be reached at chase5@purdue.edu.
---
James Eric Dietz
PhD
ERIC DIETZ is a Director in Purdue's Discovery Park, Dr. Dietz is responsible for the catalysis of the Purdue's homeland security research, increasing the impact of Purdue research on society, and organizing interdisciplinary projects within the university. Prior to his current responsibilities, Eric was on loan from Purdue to Governor Mitch Daniels to serve as the founding Executive Director for The Indiana Department of Homeland Security, a new state agency of over 300 people responsible for emergency planning, training, fire and building safety, and disaster response for 6.2 million Indiana residents. During this period, Eric led Indiana's response to 7 Presidential Major Disasters and Emergency Declarations which included restoration and recovery of critical infrastructure. Eric also led the creation of the Indiana Intelligence Fusion Center and the Indiana Fire Training System both new government functions that were created with new laws and funding. Retiring as a Lieutenant Colonel from the U.S. Army in 2004, Dr. Dietz led a number of Army Acquisition and research programs throughout his career including power systems, chemical sensors and command and control systems. Dr. Dietz can be reached at jedietz@purdue.edu.
---
T. Lahdhiri
PhD, PE, PMP, BB-DFSS, SM-IEEE
Dr. Lahdhiri received the degree of MS-EE in Communication Systems in 1990 and the PhD degree in Control Systems in 1995. Dr. Lahdhiri is currently working for General Motors LLC in Warren, Michigan, where he is holding the position of Strategy Leader for Real-Time Control Systems Simulations and Technical Review Board Chair for Electrical Systems and Subsystems Validation within the Global Electrical Department.

Dr. Lahdhiri is a licensed Professional Engineer (PE) in the State of Michigan, licensed ProjectManagement Professional (PMP) by the Project Management Institute (PMI), and Master Black Belt DFSS certified by General Motors LLC.

Dr. Lahdhiri is a Senior IEEE member and has been leading several activities within the IEEE organization. Currently, he is the IEEE Region 4 (Central USA) PACE Chair, Member of the IEEE-USA PACE committee, Member of the IEEE-USA Career Workforce Policy committee (CWPC), and member of the IEEE-USA Employment & Career Service (ECS) Committee.

Dr. Lahdhiri is the recipient of the 2001 IEEE-USA Professional Achievement Award, the 2004 IEEE-USA Professional Leadership Award, the 2007 IEEE-USA Citation of Honor Award, and the 2012 IEEE Region 4 Jack Sherman Award.

Contact Dr. Lahdhiri at lahdhiri@ieee.org
---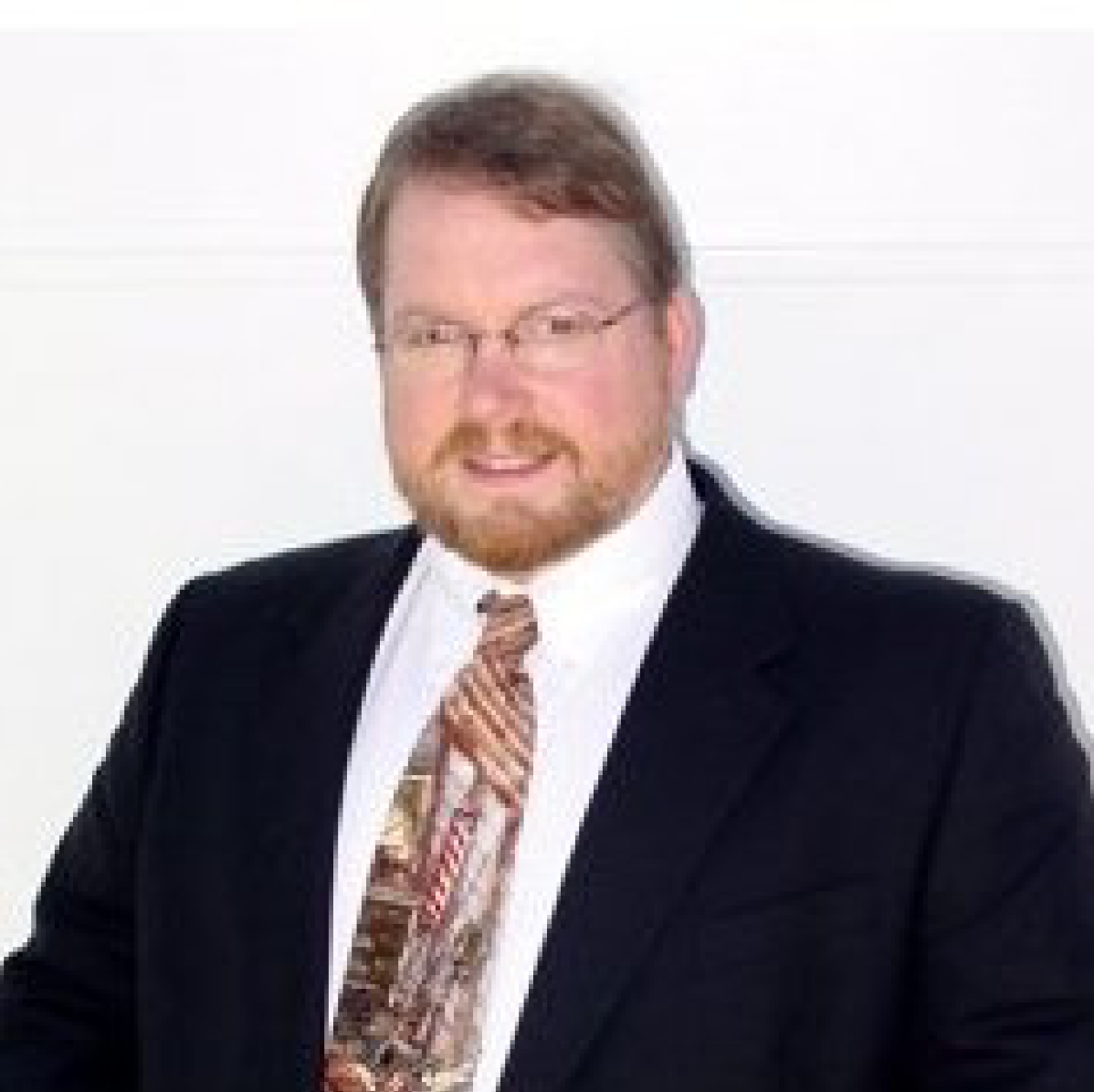 William Kassebaum
President/Engineering Consultant, Kassebaum Engineering LLC
Will is currently the President of Kassebaum Engineering LLC. With over 29 years working in the private and government sectors, Mr. Kassebaum has extensive engineering, executive management, program management and entrepreneurial experience. Will was a co-founder and founding CEO of Algaeon Inc - an Indianapolis based biotechnology startup company. Will is also the co-patent developer of the company's intellectual property. His pioneering work at the Naval Air Warfare Center earned him and his team the prestigious National Performance Review "Heroes Of Government Reinvention" award presented by the Secretary of Defense, the Chairman of the Joint Chiefs of Staff, and the Vice President of the United State. While working with private companies such as Escient, OpenGlobe and Gracenote; he has lead teams that developed award winning products. Mr. Kassebaum is also the co-founder of several technology companys. Mr. Kassebaum holds a Master's Degree in Electrical Engineering from Purdue University and is a licensed Professional Engineer in the State of Indiana. He is a past Chair and Director of the Central Indiana Section of the IEEE. And recently served on the IEEE-USA Board of Directors as Vice President Career & Member Services 2014-15, and as a corresponding member of the Entrepreneurship & Innovation Policy Committee of the IEEE-USA, a Founder and Co-Chair of the Central Indiana Engineering Consultants Network, and is a Past Chair of the Alliance of IEEE Consultants' Networks (AICN), a committee of the IEEE-USA.
---