Chair's Corner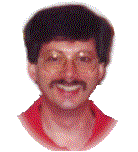 Has everyone dried out yet?? Talk about a wet summer. First July 4th and now Labor Day.
My thoughts on what's been going on where we're going. Since my last update a few things have happened. I am pleased to announce that the EIT 2003 conference posted a small but still significant profit. Many thanks to the EIT 2003 conference committee for doing a great job in pulling this off.
Elections: Do you want to be on the Executive Committee? Do you want to hold office?
July was to also have been the Clarion Health People Mover Tour. As luck would have it, the train decided to have a fit and a small electrical fire on the very same day as our tour. While this happened in the afternoon, there was not enough time to get the word out. Dinner was provided for those people who had come down for the tour that did not happen. The tour was rescheduled for September 9, at 6:30 p.m.
Send nominations by October 1, to Ken Reid at reid@ieee.org
August saw CIS-IEEE at Victory Field in Indianapolis for an Indians Baseball game. This was our second year in a row for this event. Do I hear this becoming an annual event? I say yes. Our attendance this year was 86 CIS-IEEE members and their families enjoying hamburgers with all the fixin's, soft drinks and a baseball game. A good time was had by all.
Details on positions and duties can be found at http://www.cis-ieee.org/elections.asp
September/October will see a tour of an Indianapolis Water Company pump station. Watch the website for more details.
Other goings on's. There are three new Senior Members in our section. Congratulations to Tom Bishop, Geoffrey Brown, and Sunil Prabhakar. More information on how to become a senior member can be found at: http://www.ieee.org/organizations/rab/md/smprogram.html. Note: all applications must be in ten days prior to the Admission & Advancement Panel meeting.
October's event TBA.
And now the main event! The 2nd Annual Central Indiana Section Awards Banquet. This year the awards banquet will be held at the Ritz Charles in Carmel, IN, on Thursday November 20. Festivities start at 6:30 p.m. with dinner at 7:00 p.m. We'll have a good meal, recap the year, give out some awards, introduce the next year's officers and top it off with a keynote speaker to be mentioned in an upcoming announcement.
Sincerely,
Alan Stillerman
Chair, CIS-IEEE