We welcome you to Bloomington, Indiana, home of Indiana University's new Intelligent Systems Engineering Department. Conference sessions and events will be held in Indiana University's Cyberinfrastructure Building and in the Innovation Center next door.
Please see the map below for the following location addresses:
Transportation
Parking Parking at the conference venue is very limited. Participants are encouraged to carpool and arrive early or use the hotel shuttle. On Friday parking permits will be required for parking at the venue. These can be purchased upon arrival for $10 each, cash only. Parking regulations are not in force beginning at 5 pm Friday and continuing throughout the weekend.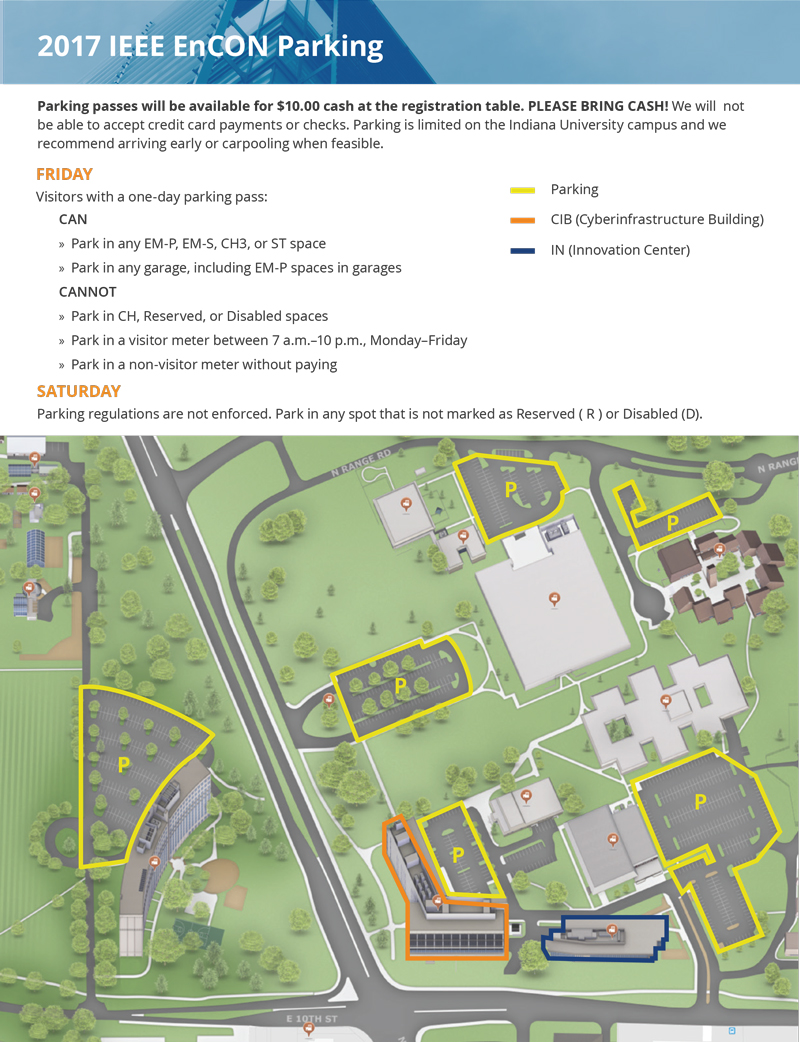 Hotel Shuttle – Parking at the conference venue is very limited, so we suggest that you take advantage of the free shuttle running between the hotel and conference venue.
Air Travel – Bloomington is best served by the Indianapolis airport, with connections from the airport to Bloomington via Uber, Go Express bus (http://www.goexpresstravel.com/airport_shuttle_schedule), and various taxi and limo companies.
Driving – The Cyberinfrastructure Building and Innovation Center are located at the corner of the 45/46 Bypass and 10th Street in Bloomington, adjacent to the eastern edge of campus.
Lodging
A block of rooms has been reserved for conference attendees at the Hilton Garden Inn Bloomington. Rooms will be available at the special conference rate through October 15th or until the rooms are sold out, whichever comes first. Rooms can be reserved at a special conference rate of $149 per night, using this link.